Sheryl Glick, Certified Reiki Master
(Host of Healing from Within Internet Radio Show)
Practitioner / Medium offers healing sessions with intuitive written report for the improvement of health and the quality of life, through the release of stress, pain, and limiting thought patterns.
"The difference between a psychic and a medium is just in understanding how they are receiving information from energy sources. A psychic receives information from the energy field known as the aura of a living person. Mediums often receive information the same way. However, mediums go one step further to transcend time and space and receive information from departed spiritual beings. "

Please call 516-528-1967 or E-mail Sheryl to schedule your private or group reading with Sheryl in the office, on the phone, or at another location.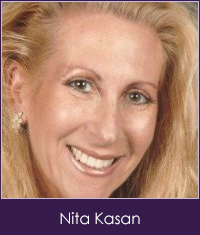 Sheryl Glick Interviews Four Guests Monthly
on Internet Radio Show Healing from Within.
Please visit our
Radio Show & Guest page